Weekdays 9am – 9pm / Weekends 9am - 7pm
General Manager & Head Professional


Chris Arding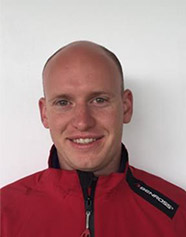 The tuition programmes at Wokingham Family Golf are fantastic. We offer a broad range of tuition for all golfers, from complete beginners to low handicap players. It's the perfect way to learn the basics or to improve your game.
Learn to Play Golf
New to the game of golf? Chris offers expert tuition in a relaxed environment. He can teach you everything you need to know to get out on the course and start enjoying your golf, from set-up and swing to chipping and putting
Improve your Golf
Whether you've been playing for a few months or you play off scratch, there's always room for improvement. Chris uses state-of-the-art video analysis to assess every element of your game, eliminate bad habits and perfect your own playing style.
Chris's Qualifications:
Class AA PGA Professional
GASP Systems Video Analyser
Qualified Ping Fitter
Equipment Technology Expert
Footjoy University Business Qualified
Business Management
Golf Related Sports Science
First Aid and De-fib Qualified
Advanced CRB Checked
PGA Professional & Academy Manager


Warren Twyman
Warren was born Into golf and has always had a passion for the game. He started his playing career by joining the Berkshire golf club at the age of 13. Warren has enjoyed success as an amateur, playing in many top events and playing for England as a junior.
Warren has recently finished his PGA training and became fully qualified. Warren's enthusiasm for the game of golf is infectious and evident in the measured improvements shown by those he teaches. His ability to instruct in a clear and simple manner has made him highly recommended by players of all levels. His approach focuses on the individual to assess their needs and then establishes the most effective plan to achieve their goals.
Warren also likes to focus in supporting the junior academy at Wokingham Family Golf, promoting the game to youngsters by working with local juniors and schools
PGA Professional & Operations Manager


Dean Wright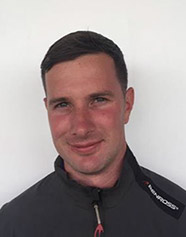 Dean is the Head Assistant and Operations Manager at Wokingham Family Golf. Dean took up golf when he was 8 when he was encouraged by his parents to join a Junior Golf Camp at a local golf course called Maccavaluvlei Country Club in South Africa where he was born. Shortly after moving to the United Kingdom Dean continued to play golf and made it into the BB&O County squad when he was 13 and moved onto the England Regional Training Squad. Dean had a long and successful amateur career and one of his highlights was receiving a scholarship to play in America where he was very successful and became nationally ranked. Dean turned professional shortly upon his return to the UK and now competes regularly on the PGA South Region Circuit and also in events on the Jamega Tour/Europro tour as seen on Sky Sports. Dean also spends a lot of his time coaching at Wokingham Family Golf.
Dean is recognised for his exceptional understanding of the golf game and golf swing. He has helped Professionals, juniors, Beginners and disabled golfers reach their short term and long term goals.
What Dean has to offer? Get into Golf classes
Dean works closely with Sport England to help encourage people to get into the game of golf. Learn everything from the grip, posture, alignment and get yourself to the stage of being able to complete a full round of golf. All equipment is provided, no dress code and a very relaxed atmosphere.
Junior Coaching
Dean is a big believer on helping the future of golf. He regularly runs junior group coaching classes on Saturdays and Sundays and also runs half term camps and summer holiday camps. These classes are structured and will help juniors gain knowledge of how the set up and the golf swing works which is essential moving forward into their adolescent years.
Short Game Master Class
Having a good short game is the key to lower scores. Dean's comprehensive short game masterclass is the perfect option for immediate improvements and handicap reduction. Learn how to pitch, chip, putt, variation of shots, distance control and finding the one putt zone.
Equipment Analysis
Dean Specialises in equipment technology and uses GC Quad to help you get the best out of your golf clubs. Having the correct equipment is key to helping you improve your golf Game. Everyone's build, swing, technique and swing speed are different from the next person, so how can everyone play with the same equipment? Golf is a tough game and is made even tougher if you are using the wrong equipment.

Liam Clarke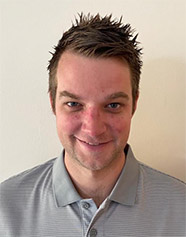 "Both of my children go to weekly lessons. The team are friendly and make the lessons fun and interesting and my children are building confidence in playing golf"

- Karen S

"Great facility, great pros, friendly service. Highly recommend for golf lessons"

- Daniel R

"what a fantastic set up they have got there, both my kids have been having lessons and the whole team are brilliant with them and keep them interested in a hard sport for young children to grasp, but they can't wait to go back every week."

- Claire A
Pay Us a Visit


How to find us

From Wokingham town centre take the A321 towards Sandhurst passing Tesco super store on your left, continue for about ¾ of a mile and you will find our entrance on the left hand side.

Wokingham Family Golf
Finchampstead Road
Wokingham
Berkshire
RG40 3HG